The Creative Spirit
CSB Student Art Show in San Francisco.
---
"The Creative Spirit", an exhibit of art made by students of the California School for the Blind (CSB) is on display at the Library for the Blind in San Francisco. Located on the 2nd floor of the main library, the show features a variety of drawings, paintings, collages, and sculpture by students (past and present). The show is open July through August 16, 2018.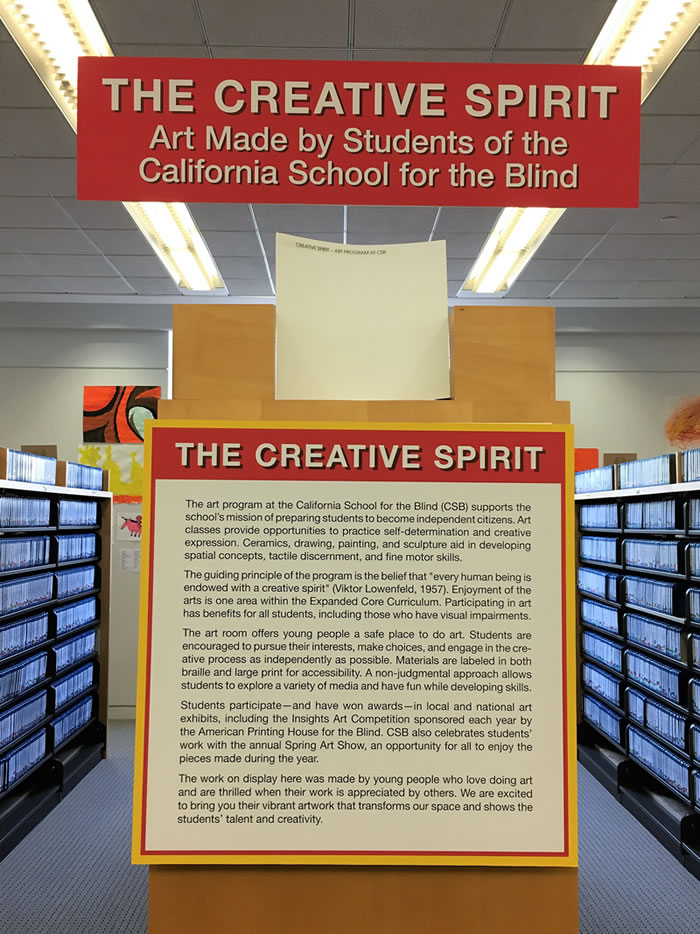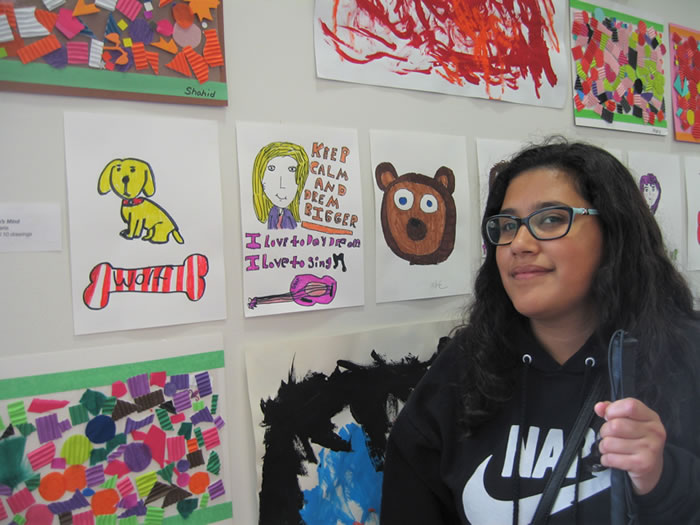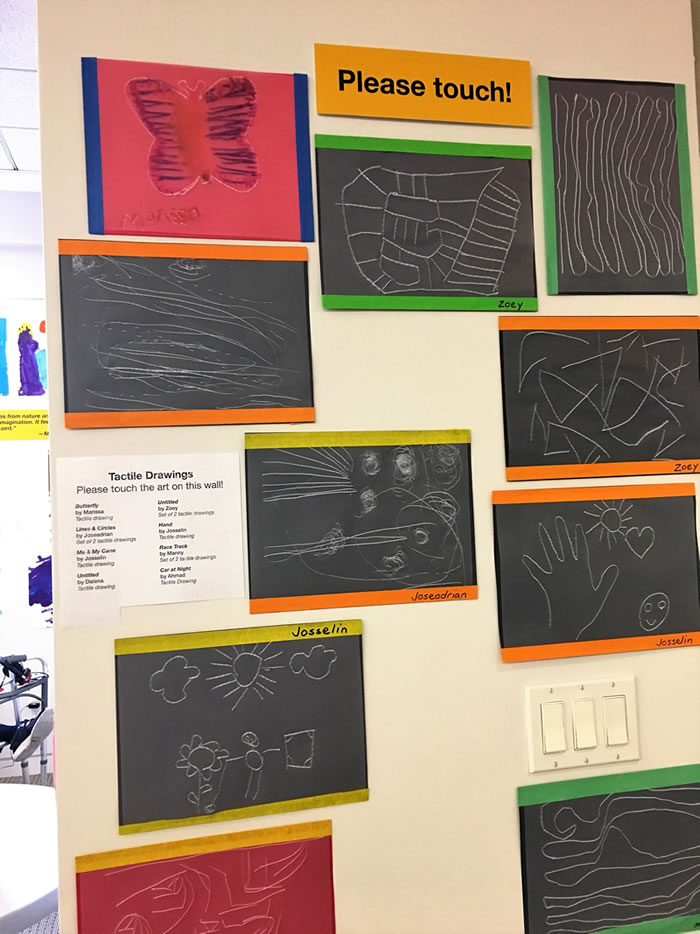 CSB students celebrated their work with a special reception at the library. They had an opportunity to talk about their art, as well as enjoy refreshments and learn what the library has to offer. In addition to providing materials, the library is a resource for activities and events for the visually impaired. The library is at 100 Larkin St., San Francisco, CA 94102, near the Civic Center BART station. Stop by and see / touch some wonderful art by our students!
Library hours:
Monday 10:00 - 6:00
Tuesday-Thursday 9:00 - 8:00
Friday 12:00 - 6:00
Saturday 10:00 - 6:00
Sunday 12:00 - 5:00
Events
Summer Academies, Week 1
June 10 - 14, 2019
Summer Academies, Week 2
June 17 - 21, 2019
Summer Academies, Week 3
June 24 - 28, 2019
Registration for returning students
August 19, 2019
Parents and Friends meeting
September 11, 2019; 1:00 p.m.
Picture Day
September 18, 2019
Community Advisory Meeting
September 19, 2019
White Cane Day
October 16, 2019
Make-up Picture Day
October 23, 2019