COVID-19 Update
Due to the restrictions caused by the COVID-19 pandemic, we will be conducting informal observational assessments and consultation. We are not able to travel at this time, so all assessments will be conducted remotely and therefore we will not be able to do any standardized testing.
---
The Assessment Program at CSB is a statewide resource of professionals who have specific expertise in the education of children and young adults who are blind, visually impaired, or deaf-blind. We provide the following services:
Parent and Staff Consultation
Student Assessment
Professional Development
There are two models of student assessment:
Center Assessment
Field Observation/Consultation
Referral questions and a careful consideration of the characteristics and needs of the individual student determine which model is appropriate.
Eligibility
Has a visual impairment which, even with best correction, adversely affects educational performance.
Has unresolved educational concerns following thorough district assessment.
Our Focus
Areas of the Core and Expanded Core Curriculum form the basis for our service. This may include:
Functional vision
Speech and Language
Cognitive Development
Academic achievement
Learning/reading media
Assistive technology/Augmentative alternative communication
Technology needs
Orientation and Mobility
Recreation and leisure skills
Independent Living Skills
Social-emotional functioning
Self-determination and advocacy
Center Assessment
Referral questions are addressed over three to five days through direct assessment, observations, and parent interviews. Results and recommendations are discussed in a collaborative conference with parents and district professionals. A comprehensive written report completes the process.
This format is appropriate for students who can respond to formal testing on the CSB campus. An apartment is available for family use.
Field Observation/Consultation
Referral questions are addressed during one to two days of direct observation, a parent meeting in the home setting, and discussion with educational team members. A collaborative conference with parents and educational professionals is followed by a written report.
This format is appropriate for students whose strengths and needs are best demonstrated through interactions within their familiar home and school environments.
Consultation and Professional Development
Our staff is available for phone or email consultation, group workshops, or trainings to support district efforts to provide the best possible education for students who are blind or visually impaired. This can be offered at CSB or alternative sites.
We invite you to phone or email us to discuss your specific needs.
Assessment Center Links & Resources
Workshops and Presentations
More than Meets the Eye: "More Than Meets The Eye: Working With Students With Visual Impairments" was created by the California School for the Blind to help educators who are new to the needs of students with visual impairments. More than Meets the Eye Presentation (Youtube)

More to come
Assessment Tools
---
Application Information
Please contact the center for an application packet at csb.assessment@csb-cde.ca.gov.
---
Assessment Center Staff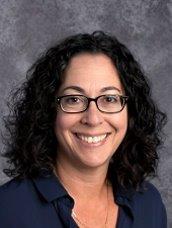 Stephanie Herlich, MA
Coordinator, Teacher of Student with Visual Impairments, Orientation and Mobility Specialist
sherlich@csb-cde.ca.gov
510-936-5524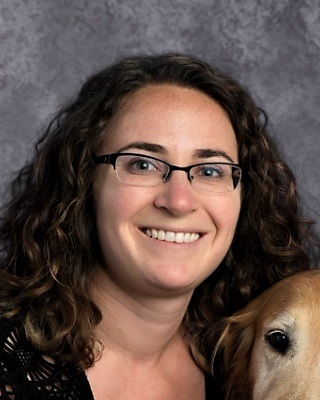 Shelby Zimmerman, MA, COMS
Teacher of Students with Vision Impairments, Certified Orientation and Mobility Specialist
szimmerman@csb-cde.ca.gov
510-936-5567