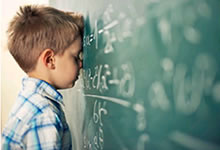 This webinar was live on May 15, 2020. It covered several tools used to convert inaccessible documents, like pdf's, into accessible formats with a focus on math.
This webinar is for teachers and transcribers who are looking for specific guidance and tools for math conversion that can be implemented immediately.
View a recording of the webinar

(Youtube)
In this Webinar:
Learn the different tools for math conversion.
Learn best practices for the recommended tools.
Learn how your students can consume math in Word and Google Docs.
Presenters:
Yurika Vu - Assistive Technology Coordinator, California School for the Blind
Thomas Simpson - Western Regional Sales Manager, HIMS
Kaitlin Cunningham - Co-Founder, Mathpix
John Taylor - Product Specialist, Sterling Adaptives
---

---
Events
Day of Code
Tuesday, May 9th from 9:00AM-3:00PM
Spring Concert (YouTube)
Wednesday, May 17th at 1:30PM
Thursday, May 18th at 7:00PM
*both concerts take place in the CSB theater and will be streamed live on our YouTube channel
Art Show (in the CSB gym)
Wednesday, May 17th from 10:00AM-4:00PM
Thursday, May 18th from 9:00AM-9:00PM
Soccer Clinic
Thursday, May 18th from 12:00-3:00PM
CSB will be collaborating with BORP (Bay Area Outreach and Recreation Program) and EBUSC (East Bay United Soccer Club) to host a blind soccer clinic on our campus for high school aged students.
CSB Carnival (on CSB campus)
Tuesday, May 23rd from 12:30-3:30PM
Summer Academies
Starting June 12th, 19th, and 26th, 2023