Ambassador Banks
The California School for the Blind Ambassador dog.
---
In January 2017, CSB got a new Ambassador Dog named Banks! Banks is a young male black lab "career change" from Guide Dogs for the Blind in San Rafael. Banks had trouble sticking to a relieving schedule, so he did not make it as a guide dog. However, he is overjoyed with his placement as an Ambassador Dog at CSB! He comes to work every day with his tail wagging, excited to find out who he gets to greet each day. The rest of the day, Banks lives with Kylie Bennett, an Orientation and Mobility Teacher at CSB.
Banks comes to CSB every day with Kylie. Interested students and classes have been trained to work with Banks in various capacities. Several students walk Banks once a week, while other students come play with him once or twice a week, often as a reward for good behavior. Banks sometimes helps students learn to read braille (he's a good listener). Some students at CSB are fearful of dogs, and may benefit from meeting Banks. He is very calm, mellow, and quiet- the perfect dog to be introduced to for those who are scared of dogs.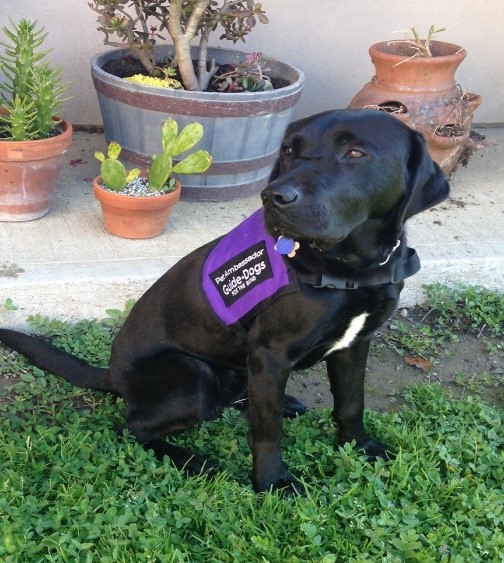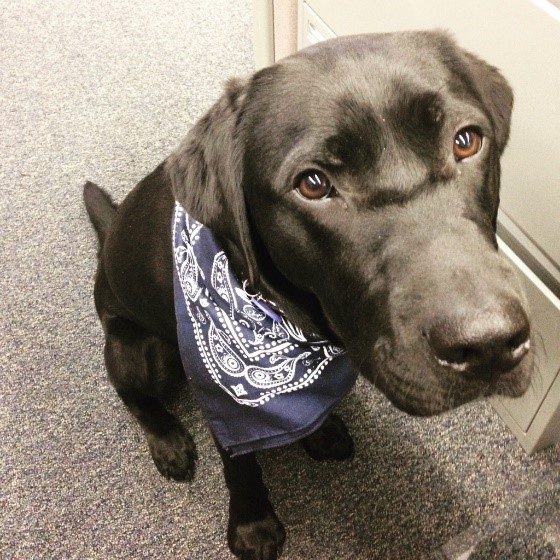 Events
Day of Code
Tuesday, May 9th from 9:00AM-3:00PM
Spring Concert (YouTube)
Wednesday, May 17th at 1:30PM
Thursday, May 18th at 7:00PM
*both concerts take place in the CSB theater and will be streamed live on our YouTube channel
Art Show (in the CSB gym)
Wednesday, May 17th from 10:00AM-4:00PM
Thursday, May 18th from 9:00AM-9:00PM
Soccer Clinic
Thursday, May 18th from 12:00-3:00PM
CSB will be collaborating with BORP (Bay Area Outreach and Recreation Program) and EBUSC (East Bay United Soccer Club) to host a blind soccer clinic on our campus for high school aged students.
CSB Carnival (on CSB campus)
Tuesday, May 23rd from 12:30-3:30PM
Summer Academies
Starting June 12th, 19th, and 26th, 2023