Art Competitions and Awards
Competitions and awards received by art students at the California School for the Blind.
---
APH Insights Art Competition
Congratulations to Kiko Duenas, Travis Erdmann, Robin Patche, and Samantha Covington. Their art pieces were displayed in the American Printing House for the Blind (APH) annual meeting and exhibit in Louisville, Kentucky. The juried art competition attracted nearly 400 entries. Artwork was selected based on "originality of concept, expressive use of medium, and artistic excellence". From the eighty-three pieces chosen, awards were given for each of nine categories. Travis won a first place award for his painting collage, "Monster Mash", and Samantha won a third place award for her ceramic sculpture entitled "Peaceful Dreamer". Travis travelled to Kentucky to participate in the awards ceremony.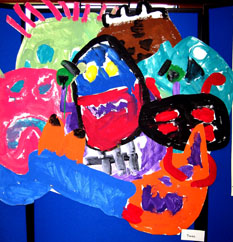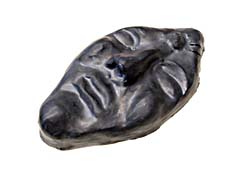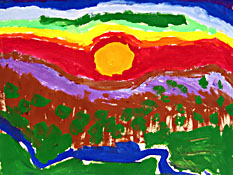 ---
Conference for Transcribers and Eucators for the Blind and Visually Impaired (CTEBVI) Art Contest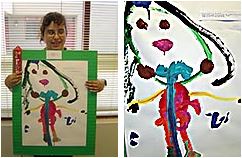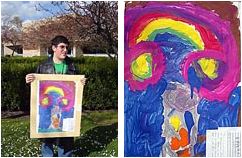 Events
Day of Code
Tuesday, May 9th from 9:00AM-3:00PM
Spring Concert (YouTube)
Wednesday, May 17th at 1:30PM
Thursday, May 18th at 7:00PM
*both concerts take place in the CSB theater and will be streamed live on our YouTube channel
Art Show (in the CSB gym)
Wednesday, May 17th from 10:00AM-4:00PM
Thursday, May 18th from 9:00AM-9:00PM
Soccer Clinic
Thursday, May 18th from 12:00-3:00PM
CSB will be collaborating with BORP (Bay Area Outreach and Recreation Program) and EBUSC (East Bay United Soccer Club) to host a blind soccer clinic on our campus for high school aged students.
CSB Carnival (on CSB campus)
Tuesday, May 23rd from 12:30-3:30PM
Summer Academies
Starting June 12th, 19th, and 26th, 2023